Introduction
After The Stork: The Couple's Guide to Preventing and Overcoming Postpartum Depression is a book written for anyone getting ready to welcome a baby into the family.—regardless of whether you're gay or straight, single or partnered, expecting or adopting, this book is for you. After The Stork aims to dispel the myths and empower contemporary parents to embrace this life changing transition with ease and joy.
Women have been having babies since the beginning of time, and we can safely assume that the hormonal changes that accompany pregnancy and childbirth have remained constant. Societies and cultures, in contrast, do change, waxing and waning throughout history. Why should we believe that depression (which is pathological) is a hormonal response to a normal biological event? To imagine that biochemistry alone can account for something as complex as how a couple adjusts to parenthood is like building castles in the sand, a fine idea that cannot hold up under the waves of evidence. This book argues that the first step in helping both women and men with PPD is to break the strangle-hold that this overly simplistic mindset has on the way we think about the postpartum period, and to look at the whole picture—including social, cultural, and lifestyle factors.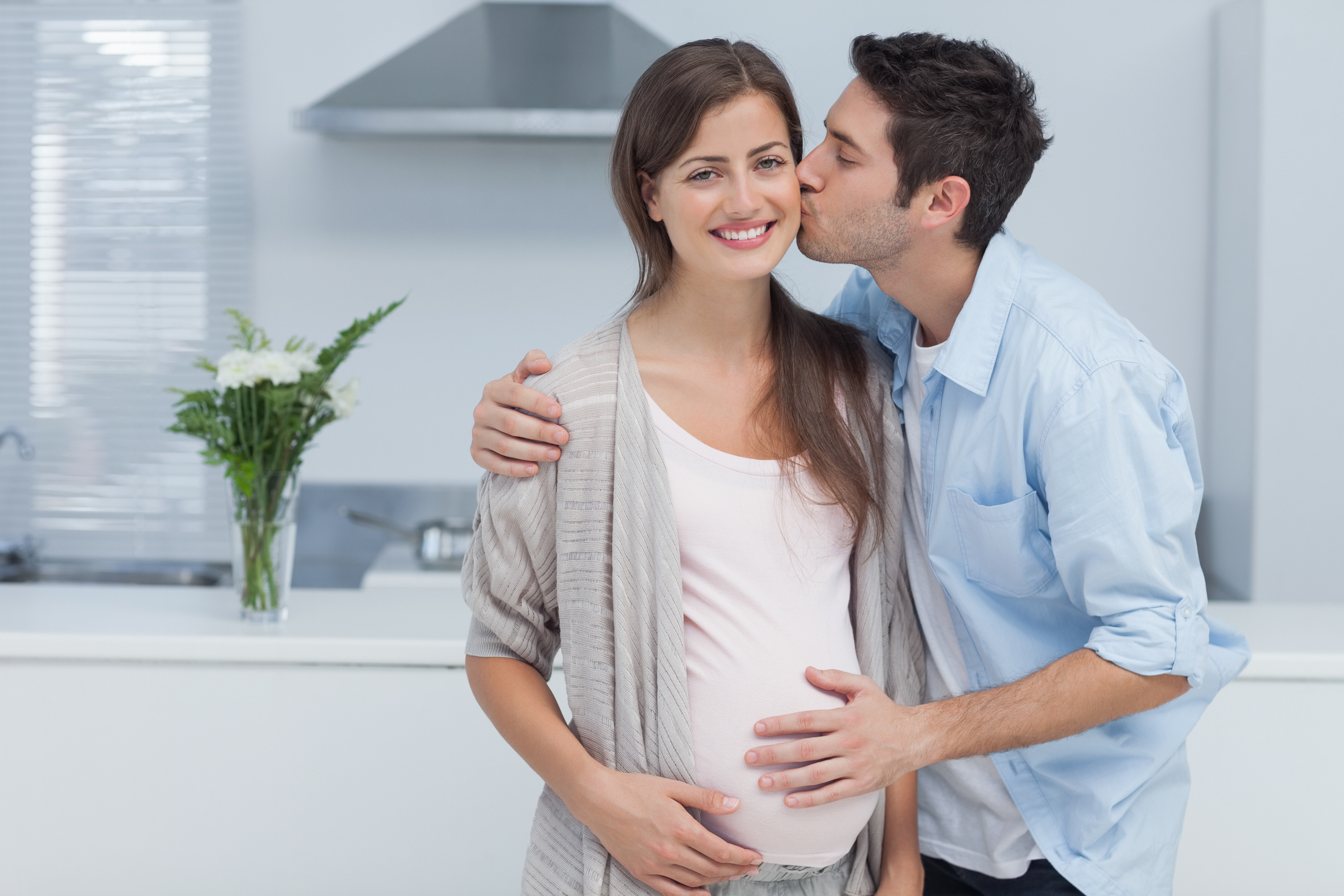 More Than Just Hormones
A lie can travel halfway around the world while the truth is putting on its shoes. Mark Twain
Chapter 1 goes over the biology of emotions and explains the role of hormones—stress hormones as well as reproductive hormones, in generating and regulating emotions.
Thoughts are biochemical events that occur in the brain. Thoughts precede emotions and are under volitional control while emotions are not—meaning, you can choose your thoughts and your thoughts will lead to emotions, but you can't just choose your emotions. You can't just not feel something or feel something different. Emotions are very complex events that occur both in the body and in the brain. For example, when I get angry, muscle groups in my body become tense. But the signature that anger produces in my body will necessarily be both similar to, and different from, the signature anger produces in your body.
Several chapters in After The Stork have a companion course online. For your complimentary copy, use the coupon code TryforFree at checkout. Your link to the course is here.
Habits of Thought
Such as your habitual thoughts, such also will be the character of of your mind; for the soul is dyed by the thoughts. Marcus Aurelius Antonius
Psychological science has over fifty years of research documenting the truth that Marcus Aurelius voiced hundreds of years ago. By learning to identify and modify the habits of thought that give rise to depression, you can prevent it, or at least keep it at bay.
The habits of thought that make us vulnerable to depression include overly inclusive, global thinking, a style of thinking that does not take context and nuance into account enough, coupled with a tendency to internalize blame, plus a habit of personalizing rejection and capped off with consistent trouble identifying and tolerating ambiguity—the uncertainties of life.
When life is chugging along on a predictable course, coming up roses, it might not be such a terrible thing to have a global cognitive style that overlooks a lot of nuance and context, it might not be so bad to perceive the causes of things to be outside of oneself and yet to hold oneself responsible. When life is holding a steady course, there isn't so much rejection to process and wonder about, and when life is following a relatively predictable course, there aren't a lot of unknowns to fret about. But when life throws a curve ball, when change hits, when disappointments pop up, then the brain has to make sense of things that don't fit our formula. This is when distortions in our habits of thought are exposed. Nothing quite like bringing home baby to do just that.
Several chapters in After The Stork have a companion online course. To access your complimentary copy, use the coupon code TryforFree at checkout. Your link to the course is here.
The Social Side of Depression
Without friends no one would choose to live, though he had all other goods. Aristotle
Depression has a social side too. Belonging is a fundamental need. People need to belong to social groups that involve lasting, positive, significant and reciprocal relationships with other people. In order to satisfy this need, people must have emotionally pleasant interactions with several others. Without this kind of group belonging, people get sick. But sometimes our habits of relating can get in the way. This chapter examines the social patterns that can give rise to depression and provides practical strategies for developing awareness and for making changes.
Studies have, in fact, shown that about 90% of depressive episodes can be traced to an external event, most of which involve some kind of loss—loss of relationship, loss of status, loss of lifestyle, loss of meaning, as well as more tangible losses like job loss or material loss. According to the US Census bureau, 53% of first babies are either conceived or born before marriage and even though getting married or having a planned for baby may be positive events, they are still stressors.
In so called "primitive" societies having a baby increased social status, but in our society it involves loss—loss of what was a familiar lifestyle, loss of friends, loss of a way of being. And between the loss of what was and the reconstruction of a new way of being, a new identity— there is a valley of transition to pass through. If you're married, you were competent at being single before you were married; but there is a learning curve, an adjustment to being married. There is a learning curve to being a parent, and a learning curve to parenting two or more children. Many people grieve the old even as they embrace the new.
Expectations Meet Reality
It was the best of times; it was the worst of times. Charles Dickens A Tale of Two Cities
Everyone knows that their life will change when they bring home baby. But no one can really anticipate just how much— or what those changes will feel like. This chapter examines the many unreasonable expectations our culture promotes and provides strategies for coping.
Most parents approach birth or adoption with great anticipation and excitement. Life is about to change forever! But few are prepared for the emotional extremes they encounter when they come home with their little bundle. Irrespective of sexual orientation, all couples experience the transition to parenthood as a seismic shift in their lives, a shift that involves significant realignment of priorities. As one father put it "think about how much your life is going to change, and now times it by ten."
One of life's hidden expectations is the hope that the addition of a baby will preserve or even improve a marriage. But one of the best kept secret of parenthood is that marital satisfaction declines, often dramatically, after bringing home baby. Relatively few couples—a mere 7% of women and 14% of men—say that marital satisfaction remained stable or increased after the birth or adoption of a child. But take hope. Research shows that for most, relationship satisfaction will improve again— but not until the youngest is in school. This book is about what to do in the meantime—how to adjust your expectations, to develop the resiliency, to weather the storm.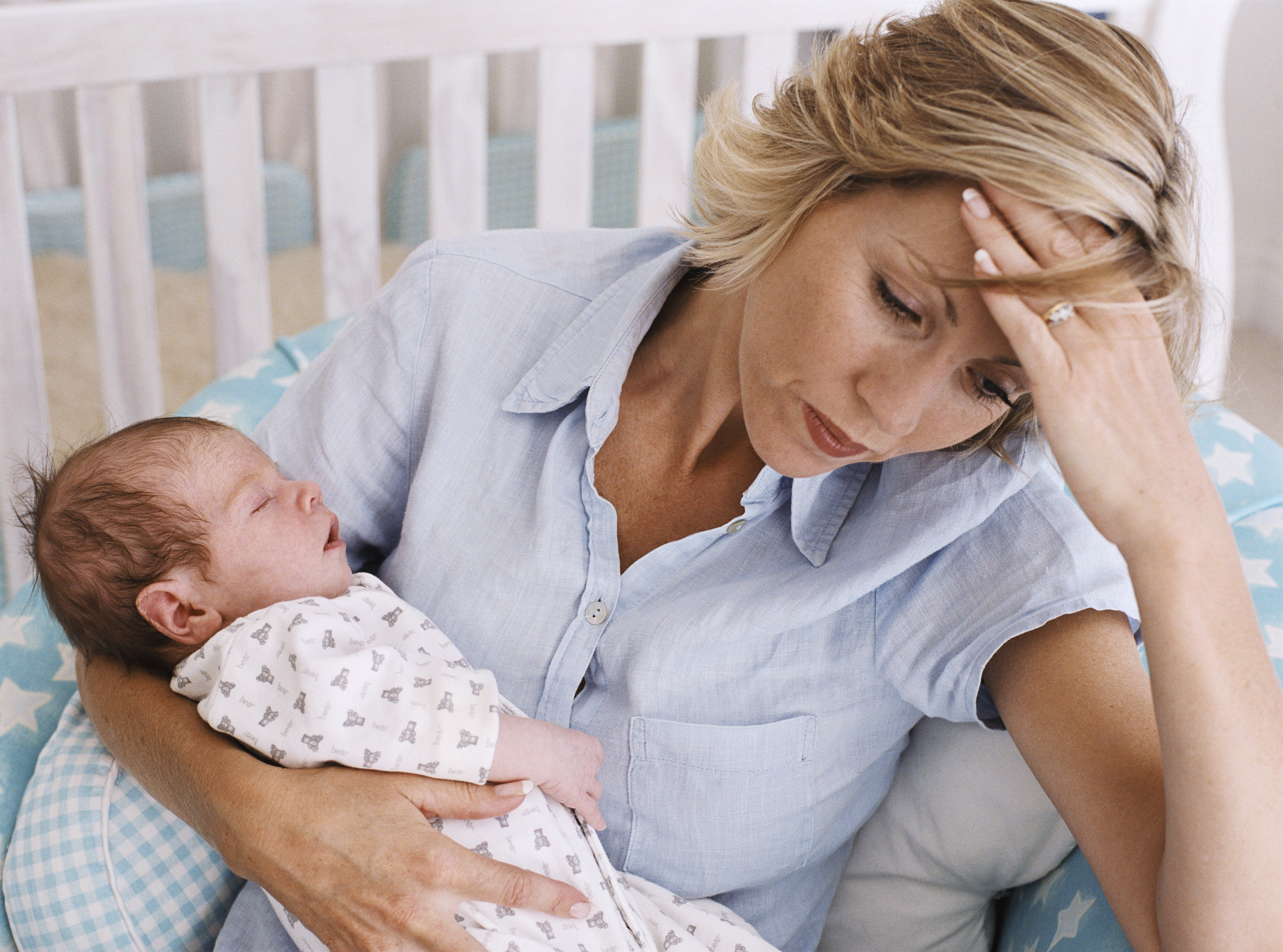 Sleep and Sex after Baby
People who say the sleep like a baby usually don't have one. Leo J. Burke
It turns out that sleep disturbance is the number one risk factor for developing depression at any time in life, and also the number one risk factor for relapse in anyone who has ever had an previous episode of depression. And what comes with a new baby? Why sleep deprivation, of course! This chapter covers the basics of sleep and how to preserve and protect it.
Sexuality is also often an issue after baby and this chapter covers it all. Women who give birth resume intercourse, on average, by 6 to 7 weeks postpartum. By 12 weeks postpartum, about 88% of women will have resumed regular intercourse. Overall, sexual desire and frequency is typically back to pre pregnancy levels by the time baby is a year old. This finding holds true across many different studies and in many different cultures. And it turns out, the best thing a couple can do to normalize their sex life is to normalize their sleep.

Each chapter in After the Stork has a companion online course. To access your complimentary copy, use the coupon code TryforFree at checkout. Your link to the course is here.
The Dance of Attunement
There isn't any formula or method. You learn to love by loving - Aldous Huxley
Chapter 6 takes a look at attachment theory and the essential elements of "good enough parenting" addressing all the mommy guilt and setting the balance. The goal of parenting is to raise children who will become independent adults—capable of love and work. In the meantime, I'd like to suggest that it is much more important to have the most resilient kid on the block than to have the happiest baby on the block. And attunement is the key to both.
Attunement is a very broad concept that refers to how responsive you and your baby are to one another's cues. This subtle quality of emotional attunement, now sometimes called synchrony, has biological aspects that begin in utero when mother and baby's biorhythms accommodate to one another. Synchrony is defined as "an ongoing match in the mother's and infant's direction of involvement in the interaction" and is likened to a dance.
Sophisticated technology now exists that permits developmental neuroscientists to measure the tiniest time lags in the exchange of social and emotional cues, cues involving eye contact, smiling, and even heartbeat. Researchers first videotape the parent-child interactions, and then observe these interactions in a slow motion playback that is broken down into 3-second segments—hence the term micro level synchrony. They then code the details of the interaction with great precision. Using these micro-synchrony measures, researchers are able to determine who is "driving" the interaction—leading the dance as it were, parent or baby. In highly synchronous pairs, baby initiates many of these interactions by 3 months, indicating that the caregiver is responsive to micro level shifts in the baby's emotions. These highly sophisticated measures of micro level synchrony are disrupted when a parent is depressed.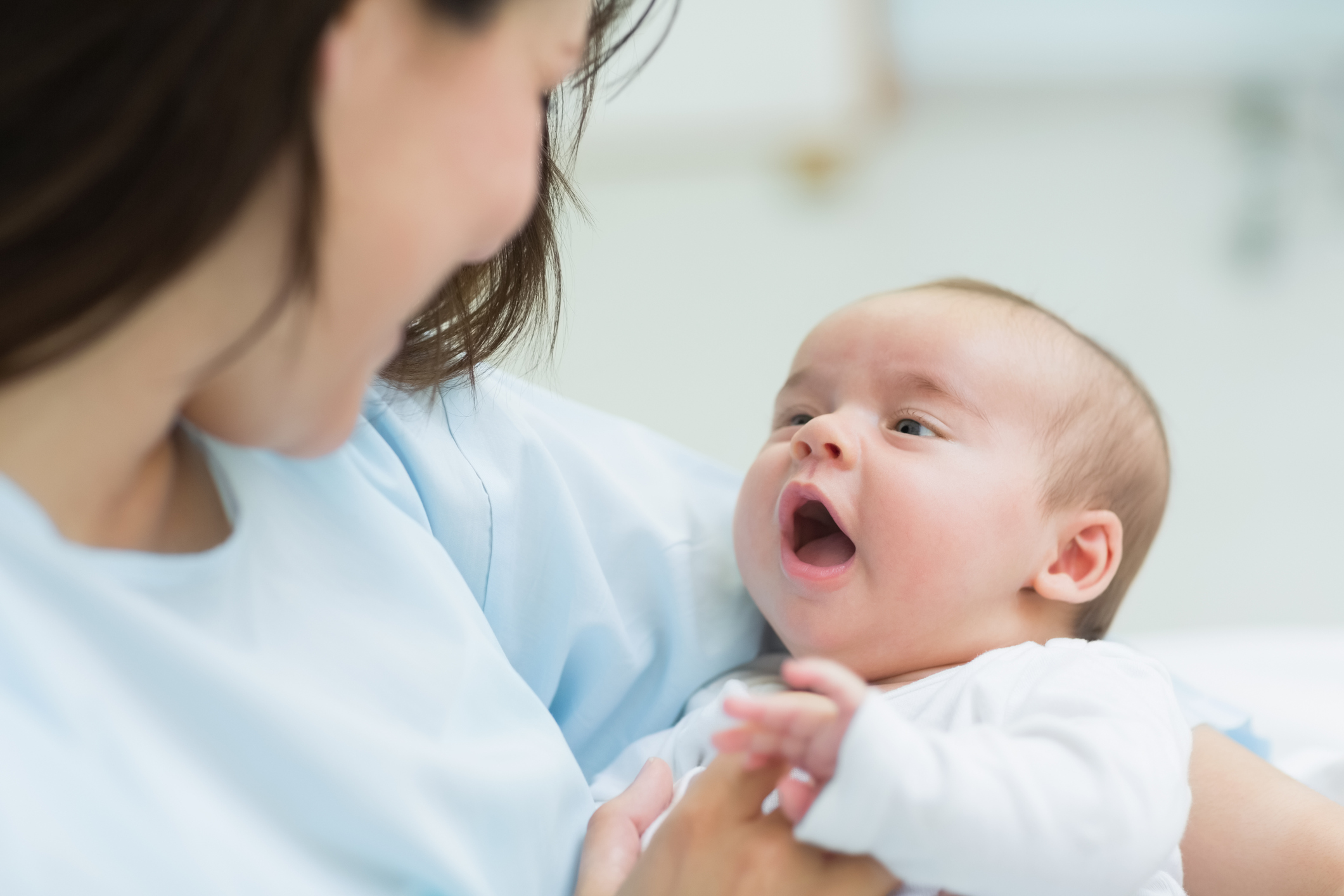 Money Illusions
Choose the life that is most useful, and habit will make it the most agreeable. Sir Francis Bacon
Financial distress has long been known to be a risk factor in the development of health problems— including postpartum depression. Besides changing everything, having children changes a couple's finances. So, it seems fitting to include a chapter on finances to help new parents get a handle on money illusions. This chapter also provides strategies for avoiding the common pitfalls that can cause money induced stress, relationship conflict, and depression.
Economists have long known that people are not logical or rational when it comes to money. John Maynard Keynes first coined the term "money illusion." It was later made famous (at least among economists) by Irvin Fisher who wrote a book by this title in 1928. Money illusion refers to people's tendency to think about money in terms of its face value instead of purchasing power. This illusion leads people to spend more when they are using credit cards than when they are using cash, and to have inaccurate mental categories about how much money they have or owe. Neuroscientists have even identified the area of the brain—the medial prefrontal cortex—that is involved in money illusion.
Marketing tactics exploit money illusion when they charge the same for something but make that something smaller, or when they devise "pennies a day" schemes, or when they urge you to think about purchases as "investments. People who are unaware of the ways money illusion influences their choices, often end up making poor financial decisions and wind up with low self confidence, an external locus of control, and pessimistic expectations about life. Money illusion and depression are thus intimately interconnected.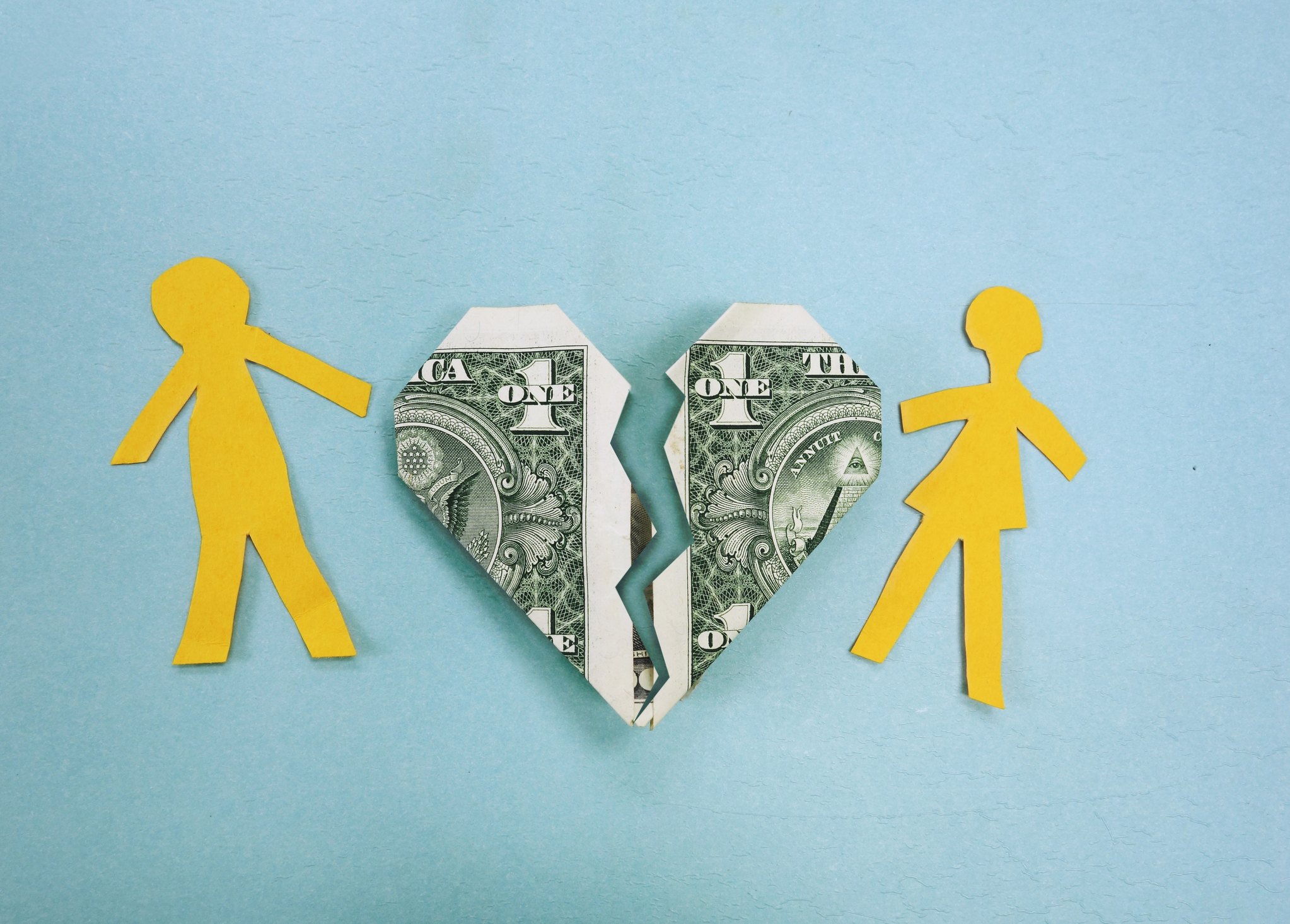 Raves
There are few ambitious, successful and comprehensive guides to postpartum depression for non-experts. Fortunately for us, Dr. Sara E. Rosenquist opens a path for ordinary couples to self-heal. Using direct lucid prose and everyday examples the author identifies and provides ways to relieve the often underappreciated distress of postpartum depression. I admire this book for its brilliant melding of compassionate insight, fascinating research summarizations and presentation of excercises, chapter-by-chapter, to be used to restore a sense of well-being.

Elaine Crovitz, Ph.D.
Emeritus Faculty, Duke University Medical School
Diplomate in Clinical Psychology
American Board of Professional Psychology
After the Stork is a detailed and thoughtful guide to challenges that new parents encounter as they make this major life transition. It offers a wealth of different practical strategies that can be used by parents to minimize or mitigate postpartum depression. Because it is so evenhanded and thorough in addressing issues that both mothers and fathers may face, it is a must read for couples expecting or welcoming their first child.

James F. Paulson, Ph.D.
Associate Professor
Department of Pediatrics
Eastern Virginia Medical School
As a female ObGyn physician and mother of four, after reading this book - I have insight that may help me be a better mom and wife, but also a better doctor. Dr. Rosenquist's wisdom is appreciated throughout the book. I appreciate her teaching us why depression can set in after having a child, but also value her detailed steps and advise on how to prevent and overcome it. I will recommend this book to all my patients and friends.
Andrea Lukes, M.D., MHsc, FACOG
Director, Women's Wellness Clinic Durham, NC
Founder and Chair of the ObGyn Alliance
Books for professionals are often long on science and short on practicality, while those for non-professionals are often filled with advice not based on scientific facts. In After the Stork Dr. Rosenquist has blended the best of both worlds. Professionals will learn about the daily realities of postpartum depression, and readers with new babies will not only get exceptionally sensible guidance, but will discover the science behind it in a format that is fascinating and easy to grasp. This is a must read for those who care for new parents, and can serve as an invaluable roadmap for those who wish to prevent post partum depression, or overcome it if it has come into their lives.
John C. Linton, PhD, ABPP Professor and Vice Chair
Department of Behavioral Medicine and Psychiatry
West Virginia University School of Medicine, Charleston
co-author of The Handbook of Obesity Intervention for the Lifespan